Camtrace and Hikvision become technology partners. The HIK camera range will be monitored and integrated into the CamTrace VMS.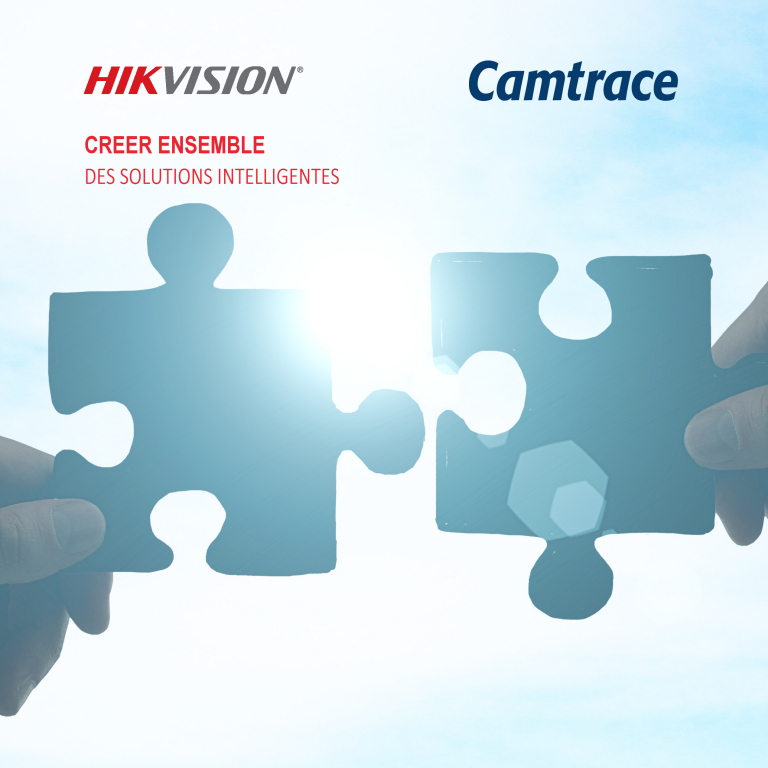 Hikvision is the world's leading provider of innovative security products and solutions and operates in 150 countries around the world. The company invests just over 8% of its annual turnover in research and development each year.
Hikvision is one of the world's leading providers of security products and solutions. With an extensive and highly skilled R&D workforce, Hikvision manufactures a full range of security products and solutions for a wide range of vertical markets. In addition to the security sector, Hikvision is extending its reach into the smart home technology, industrial automation and automotive electronics industries.
The partnership between Camtrace and Hikvision provides end-users with a local VMS platform capable of supporting the wide range of IP cameras and accessories offered by Hikvision. In particular, Camtrace will integrate the data streams from HIK cameras.
A mixed HIK/CamTrace solution brings users the stability and robustness of a VMS developed under Linux, local support for the development of custom modules, cross-platform operating clients under Windows, MacOS, Linux, Android or iOS. Finally, for security-conscious users, CamTrace works as a video proxy capable of isolating cameras from the operating network and the Internet, while allowing secure remote access to video.
Local support, enhanced security, robustness and reliability, cost control, and a wide range of specialised and intelligent cameras are the five key features that make the HIK/CamTrace combination the right choice for your video surveillance installation.