Since the Nova 13 version, CamTrace is compliant with the OnVif standard.
That is to say that if your camera is not listed in this page, but that it is also OnVif, the software can create itself a new model of camera by scanning the network.
CamTrace is compatible with most IP camera manufacturers. CamTrace is also capable of recovering analog cameras, retaining existing cabling and migrating it to high resolution.
Since Sirion 9.16.1, CamTrace is compatible with VAPIX (Axis cameras) and ISAPI (HIK cameras).

Brands of analog to IP encoders
Evolution of an analog system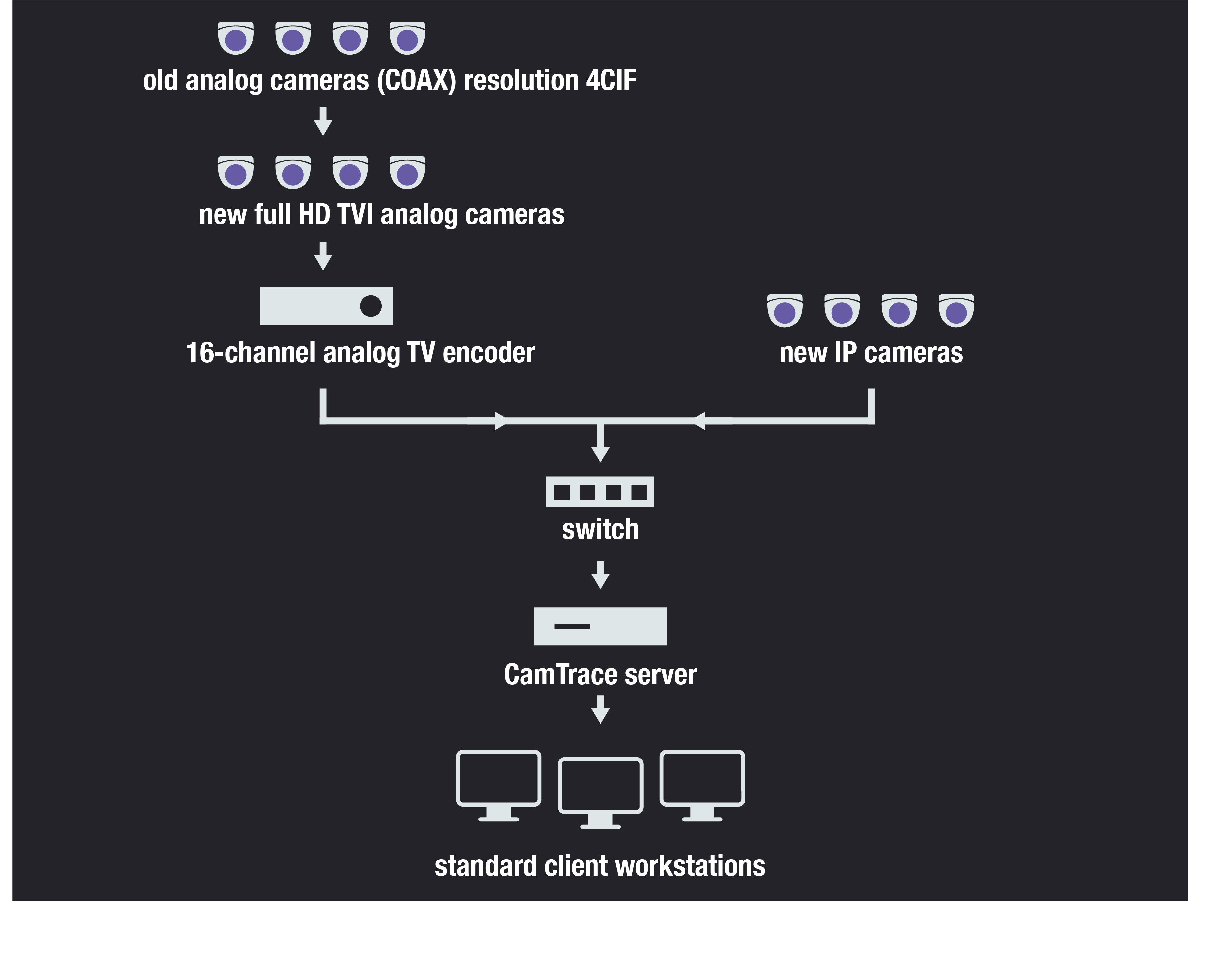 Dry contact box
Axis P8221 – CamIP…