The Armada 2019 took place on the Seine for 10 days. This exceptional event, which brings together the most beautiful sailing ships in the world, attracts five million people, including 7,000 sailors, a dense crowd from all over the world, surrounded by an exceptional security system.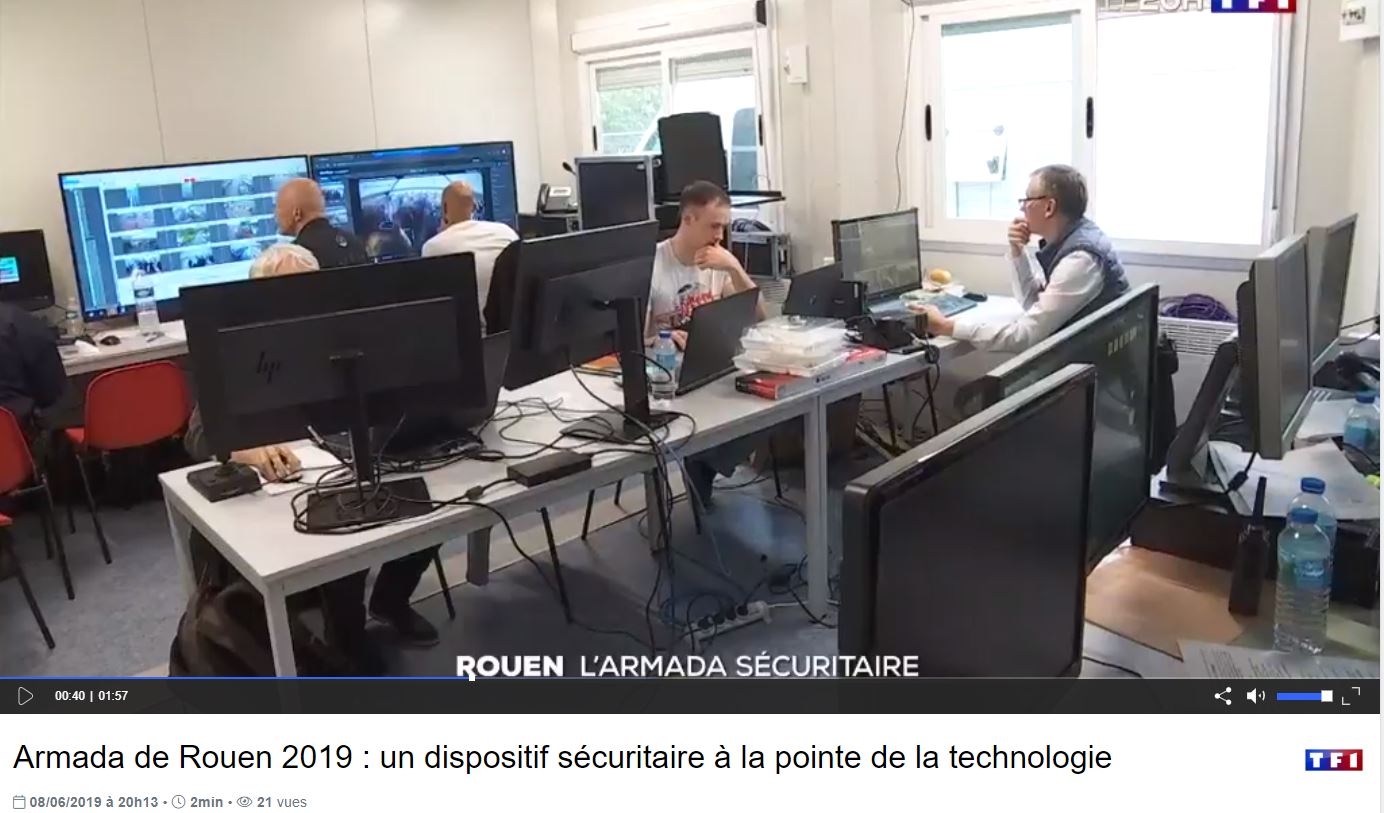 This edition was the first since France was hit by attacks and also intervened in a post-Yellow Vest situation which incited the public authorities to be extremely careful.
It was in this context of high security and the use of high-tech resources that the system called on two CamTrace servers to record and control the 120 or so megapixel IP cameras deployed for the occasion by our partner Citeos Rouen. A surveillance PC, capable of accommodating around ten simultaneous operators, was installed for the duration of the event. The CamTrace software was also coupled with image analysis software enabling a posteriori analysis of certain criteria.
Despite the inclement weather, the event met the expectations of the public and the security system was fully satisfactory.
In particular, CamTrace enabled the implementation of a flexible and extremely reliable surveillance system, capable of being deployed in record time.
See the TF1 report: Rouen, the security armada