The CamTrace calculator allows you to choose a camera based on the lenses you set yourself or to predict the possibilities offered by a given camera.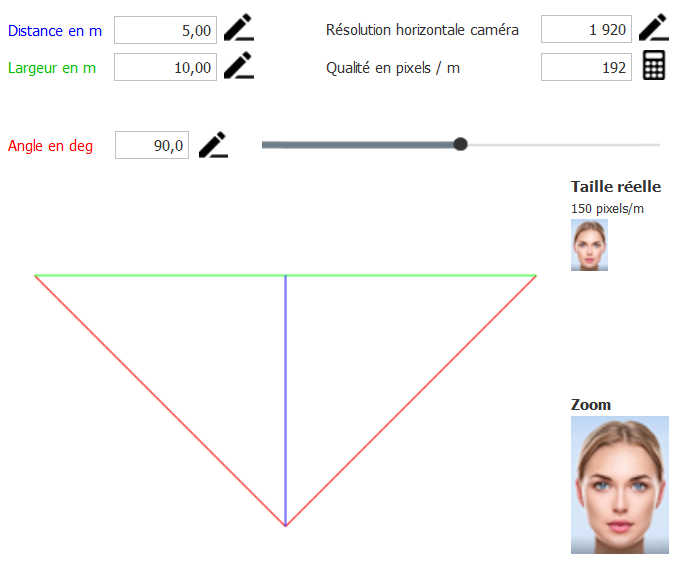 The originality of the calculator lies in the fact that the calculations are made in all directions. You decide what you are looking for. The field that displays the small calculator is the one you are looking for. To activate a search field, simply click on one of the pencils which will turn into a calculator.
You can enter the characteristics of a camera: horizontal resolution, angle of view, and see how far away you will be able to do recognition. Alternatively, you can start from your own requirements: for example, you can identify an area 10 m wide at a distance of 40 m and determine which type of camera is suitable.
The usual quality criteria (identification, recognition, observation, detection) are described to help you in your choice.
A thumbnail shows you the representation of a face in real size, i.e. corresponding to the number of pixels you will actually have in the video surveillance image and its digital enlargement to 90 x 125 pixels.
Finally, you can output a .pdf report which includes the elements of the calculation and the main characteristics of the camera: example of a .pdf report.