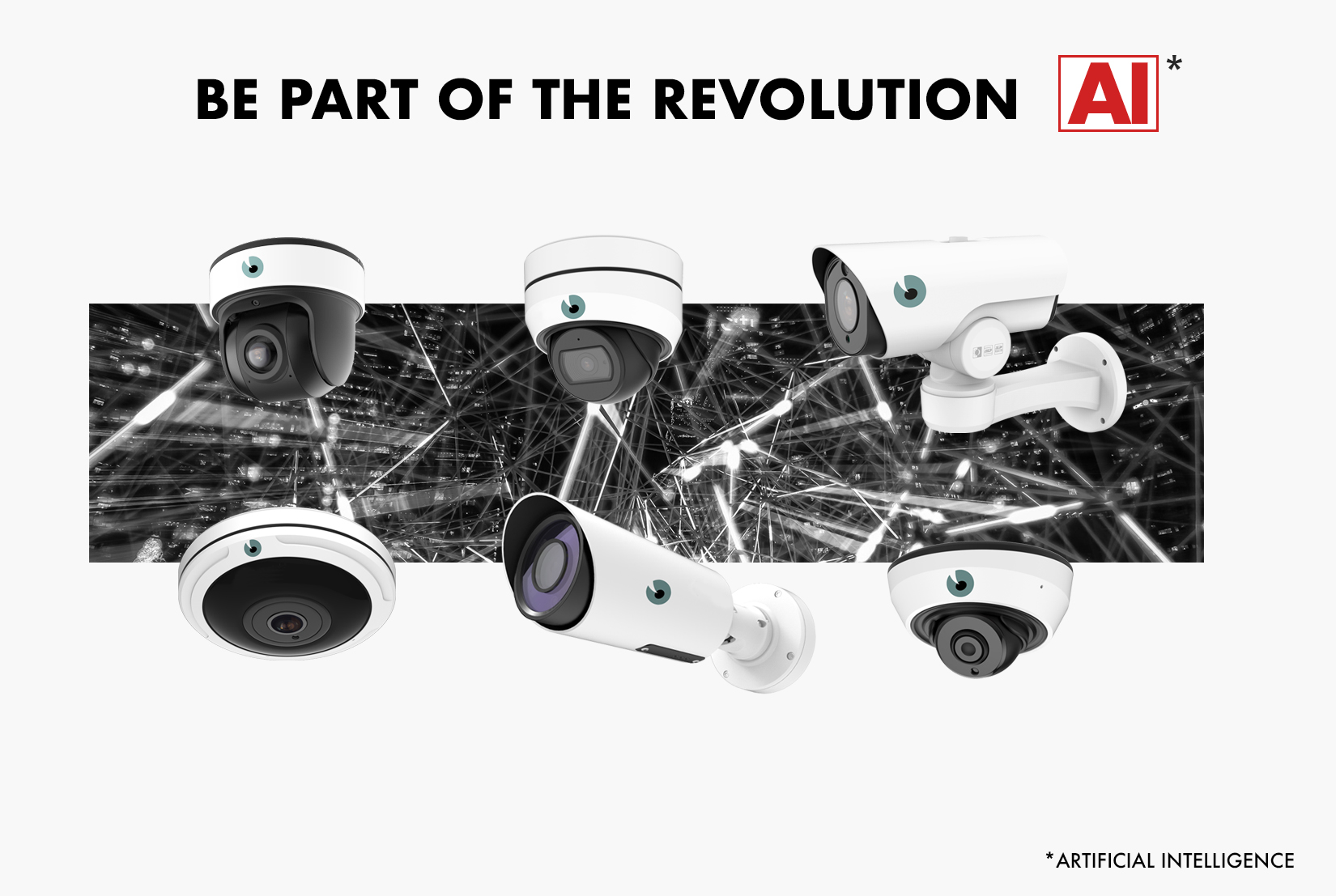 The CamTrace AI camera series offers high quality images and intelligent features.
Powered by an AI chip, it is able to recognise attributes and filter objects to provide highly efficient surveillance:
Our range of cameras and accessories
The AI components in the latest generations of CamTrace cameras offer much more efficient analysis functions than traditional algorithms. AI cameras are able to recognise attributes and filter objects with low error rates. The deep learning embedded in the cameras makes it possible to dispense with specialised server-based analysis architectures and thus dramatically reduces costs.
There is no doubt that in the future intelligence will be in the cameras.
In this context, the VMS must adapt to these new functionalities, namely :
be able to index and store metadata (1) from the cameras and then restore the sequences corresponding to given criteria.
alerting an operator in real time according to given criteria.
(1)  What is a metadata stream? A metadata stream is a data stream associated with an image stream. The metadata stream "describes" what is happening in an image: presence of a human or a vehicle with its coordinates, crossing a line, crowd, wrong direction of traffic, license plate data, cash register or access control data. The metadata stream consists of text from the analysis performed by the camera, not images. Its volume is much smaller than the image stream. It can be indexed in a database or trigger targeted alarms.
Common specifications
CamTrace cameras combine the qualities that we consider essential for a range of professional IP cameras:

Codecs: Mjpeg, H264, H264+, H265, H265+ across the board.
ONVIF compliance.
A Linux OS for stability and for running embedded applications.
Competitive with the pro ranges of the largest brands of IP cameras, CamTrace cameras make the difference with their exposure time. Saving 15 to 20 minutes on the installation of a camera represents a significant saving. In addition, avoiding maintenance interventions on prematurely aged domes or on poorly sealed cameras can cost several times the initial price of the equipment.

A quasi-systematic internal connection, without the use of pigtail cables, which require additional junction boxes. When the camera technique requires an octopus cable, an adapted junction box is available as an option.